Expert Advice: Cannabis Licensing in Various States, Being a Changemaker & What's Next in the Industry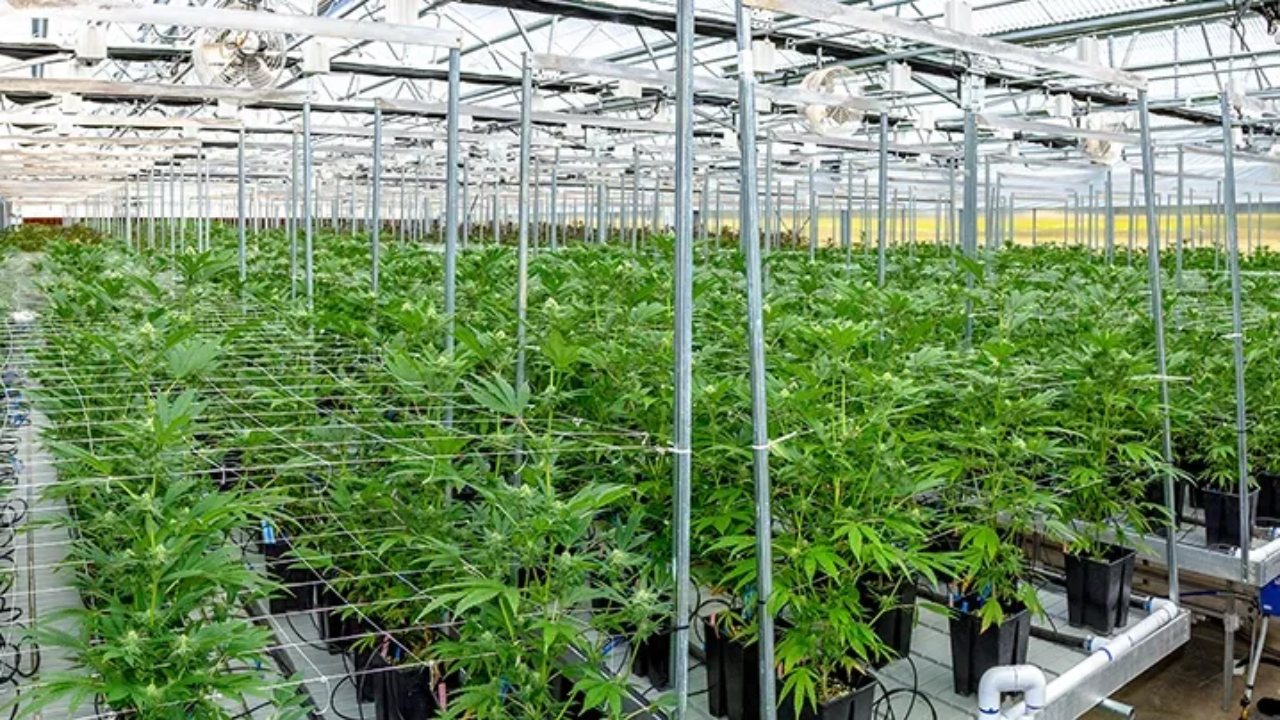 David Alport, co-founder of Bridge City Collective, started his Cannabis career in 2009 as a medical Cannabis cultivator in Oregon, after receiving his BA in Business with a focus in Finance from the University of Puget Sound, a career at Nike, and stint as a trader at the Mercantile Exchange in New York.
Today, David is the co-founder of two cultivation sites and two of Portland, Oregon's first licensed dispensaries. Now, more than a decade since he joined the industry, he and business partner, Jason Kabbes, are giving back by guiding aspiring Cannabis business owners through the various licensure application processes for cultivation, processing, and retail in states across the country.
David's experiences at the frontlines of legalization and as an operator in various verticals have made him an expert whom we were glad to have on The Cannabis Accounting Podcast by DOPE CFO, hosted by our founder, Andrew Hunzicker, CPA. Here are a number of valuable insights we garnered during our recent interview with him.
Cannabis Licensing in Different States & Different Verticals
Where have you been involved in getting Cannabis licensure, and for which verticals?
"The medical program [in Ohio]… was developing, and so we made a push there and applied… for all three license types for cultivation, processing, and retail, and we were successful in winning those… Those licenses came through in 2017. We realized at that point that we were onto something that we could really develop into a business. We kept honing in on that skill [and] went to more states.
We went to Missouri… We went to Illinois. We've won licenses through the competitive application process for cultivation, processing, transportation, and retail. We were one of 10 companies to win [a] cultivation license in New Jersey. We will be going into Florida this year, so we're applying there."
What can you tell us about the licensure in various states? Who, in your opinion, is doing Cannabis licensing well?
"Every state's so different… I think Illinois has done a really good job.
The states that are striking a balance with enough licenses… and [which have] some diversity… but not so many licenses… [that] it becomes more challenging for everyone to operate, I think Illinois has done a really good job [at that]. They're going to cap their dispensary licenses at 500. That seems like a good, pretty well-balanced market.
New York's… Dormitory Authority is raising a $200 million fund… They're going out and they're securing like a hundred or 150 retail locations that they're going to build to a certain condition and basically gift those to the licensees and say, 'Okay, here's a store… Here's funding from our Dormitory Authority, now you can build this store.'
But the other thing that they're trying to do is make sure that the people that are winning those licenses, not only have they been adversely impacted… but that they also have business experience… [i.e.] operating experience of any business type… They're thinking about it in that way to try to set them up for success."
Social Equity in Cannabis Licensing
It sounds like New York state is serious about social equity in Cannabis licensing. At DOPE CFO, it's something we have volunteered for and encourage all our members to support. What are your thoughts on it?
"Any state that's decriminalizing is doing the right thing there… Looking at this through the lens of social justice, I think is really important because there's people and communities that have been adversely impacted by prohibition, and that needs to be recognized and addressed. Anytime a new state's bringing on licenses or developing the industry when they have that in mind, I think that's really important."
Compliance in Cannabis Licensing & Making Change Happen
Has keeping up to date with all the rules and regulations been difficult?
"That's part of just working in the industry, right? Like compliance is really important and there's constantly evolving regulations and rules and laws… It can be cumbersome, but it's just a part of operating.
In fact, we're actually pretty involved in trying to help craft those in more business industry friendly ways. That's a big part of what Bridge City Collective does, here in Oregon… so that's important to us too, to contribute and give back."
A lot of people want to help change happen in the industry. Do you recommend they get involved with nonprofit groups?
"What happened for us here in Oregon… is kind of a good blueprint… As the industry was beginning here, I started to look at the different trade associations that were forming. Back in 2015, I came across the Oregon retailers of Cannabis Association (ORCA) [and] I really liked Casey Houlihan. He resonated with me. I could tell he was a down-to-earth guy and that he was going to be very effective in dealing with regulators and legislators, and communicating our message as an industry.
So, I aligned myself with him and ORCA… [and] developed that relationship over time, and took a board role pretty early on, and now that whole organization has grown up so much and we're actually merging with OIPA and Farms Inc. to create the Cannabis Industry Alliance of Oregon… So that's pretty exciting to see.
I think for someone that's going into a new state, or that's in a newly-developing state, they want to assess the landscape first and think about the type of business that they're building and what associations are developing that suit their needs, and align themselves with those people."
You've been in or involved with all of the verticals. What do you consider the best vertical to be in?
"It really depends on what you're trying to build and what market you're in… For us, we're a craft Cannabis company and producer. We're going to be focusing a lot on developing very niche products and brands… kind of like a craft beer with footprints in various markets. We aren't trying to be a commodity-type player where we're producing a million square feet in a greenhouse…
What we're seeing now or what is being discussed as far as the larger MSOs (multi-state operators) are concerned is… that they're trying to position themselves as CPG (consumer packaged goods) companies, building huge brands… [and] gobbling up market share… and then, ideally, selling those to… some of these other global conglomerates. So I think, some of those guys, that's their play. So yeah, I think it really depends on what you're trying to do."
You've had a really good 10 year run. Have any marketing advice for newcomers?
"I would say, really kind of think about, uh, your marketing strategy and be prudent about how you're spending those dollars. So spread your money out in a bunch of different ways and test things out in small amounts, and then figure out what's working for you and… really double down on whatever that strategy is."
Have you had a good experience with any DOPE CFOs?
"You introduced me to Summer Wilkinson, who did your program, and Frank Palomino, who's also a DOPE CFO, and we still work with them at the stores here in Portland today. They've done a great job… They're doing GAAP accounting here for the stores and all of our accounting is very buttoned up."
Our previous blog post 5 Crucial Keys for Social Equity Cannabis License Applicants is packed with detailed knowledge. From putting together the pitch deck, to the capital raise, to the common application pitfalls that must be avoided, whether you're an applicant or are looking to help those seeking licensure, learn more about the process in our post.